15 Free Trade Show Resources
Posted by Top Custom Print on
If you are considering participating in a trade show, but are concerned with the cost of attending, this article will help ease your worries.  Trade shows are widely a hit or miss, which is why many small business owners and startups are on the fence about whether or not they will see any ROI (return on investment).  Overall, trade shows can be a great place to network, gain brand awareness, and hopefully, sell your product or service.
Unfortunately, there is a chance that your product or service does not gain as much attention as you would like.  One of the best ways to approach exhibiting is to gain brand awareness.  Do not go in with the mindset that you are going to sell through or make a huge deal with a giant corporation. 
That being said, everything that goes into exhibiting (fees for attending, renting a space and other equipment, business cards, banners, etc.) can become costly.  We're here to provide you with some essential free resources that will help you keep costs low, while still setting up a high impact booth.
Planning and Budgeting
Time is money.  This is a great tool that can help you quickly and easily find the best trade shows for you.  There's no need to blindly spend hours Google searching for shows that fit your industry or niche.  You can search for trade shows by industry and/or desired location, dates, and even average amount of attendees.  In addition, this site provides you with resources to learn about and even rent or buy essential exhibition equipment such as custom displays or booths.  This is also a great resource for display inspiration, with a portfolio of displays and booths so you can have an idea of what these would typically look like.  It's a great site for first time exhibitors to test the waters and gather information.
This page offers a free detailed exhibitor checklist, which can be particularly useful to any first timers.  If you're not sure where to start or what exactly you'll need, this is a priceless resource.  Even for those who are familiar with trade shows can use this list to keep organized.  It breaks down what you'll need for your booth space and display, promotional material you should consider, and show logistics you should have planned out and ready prior to exhibition.  In addition, the site offers design solutions for your space and display.  You can easily create banners, pop up displays and more by uploading your creative and working from provided templates.
Not all trade shows are alike.  Some are more effective than others.  Some have more attendees than others.  It's important when investing in exhibiting that you choose a trade show that will be most beneficial to you.  This site offers trade show event rankings so you can easily determine where, when, what industry, and how it's rated against other shows.
This is a free project management tool that allows you to create and assign daily tasks, monitor progress, and remain focused on goals.  You can set deadlines for yourself and your team to ensure you're progressing in a timely manner.  This tool helps ensure tasks don't slip your mind.  If you're planning to attend a trade show, you can use this tool to create tasks for everything you need to get done (banners, booth display creation, reservations, etc) and stay on track.
Whatsapp is a completely free communication app that can help keep your team connected.  Simple, secure messaging and calling is completely free all over the world.  You can create group chats for your team(s) and communication is saved, so you can always go back and find important messages.
Marketing
Every exhibitor needs to be prepared to market themselves and network at these fairs.  This site is great for customized business cards and flyers.  Be prepared with enough business cards to hand out, because you never know who might walk by and show genuine interest.  Flyers are a great way to get people to show up to your booth, creating a great opportunity to make new connects and show off your product/service to new people.  It's also great to have handouts for anyone who stops by so they can keep you in mind later on.  After the trade show ends, it's a great idea to send out a follow up email to any new connects you've made.  Canva provides customized follow up email blast solutions that are quick and easy to use and will help you widen your customer/client base. 
Public relations solutions (PR) is likely out of the budget for a small business owner or start up, so you're going to need to become in house specialists to capitalize on your participation in a trade show.  This site provides you with a free strategy worksheet that will help you create and understand your goals of the event.  Here you will come up with a strategy that will help you understand and outline your current situation, come up with a media list to reach out to (to announce your attendance), and wrap up your results post-show.  It's a good idea to analyze your results to see how participation may or may not have worked towards your goals so you can improve on this in the future.
Social media is the biggest and most effective marketing tool of our time.  This site offers a helpful free article that outlines how you can use this to your advantage.  Learn how to optimize your social accounts, increase engagement, and analyze results to see how effective your strategy was.
This is a completely free platform where you can create custom digital invitations.  Send these out to your email subscribers to let them know you're exhibiting.  You can even send text invites and monitor RSVPs. 
This site offers an event budget template that will help small business owners and startups effectively create and utilize their budget.  It includes important considerations such as venue, refreshments, promotion, program, and miscellaneous costs.  You can easily plan out and track your spending to ensure you stay within a comfortable spend limit.
Design
This site offers a list of websites where exhibitors can gain access to a library of free stock imagery to be used for their promotional material such as flyers and other print media.  They can also use these stock images on banners and other promotional content (badges, magnets, hats, shirts, etc).
This guide provides ideas on how to make your display interactive with passersby.  Remember, there will be a lot of other exhibitors, so you need to find a way to get people to stop, rather than just wander by.  Adapt some fun games and activities to your industry.  Offer prizes or have giveaways.  People will stop when they see something interactive and the more of a crowd that stands by your booth, the more people will be attracted.
After the trade show ends, it's important to keep in contact with any connects you have made.  Make sure you collect email addresses from potential customers and business connections.  This site offers free customizable email templates you can use to send a follow up blast.  This is going to help people who were interested in your product/service remember you.
This site offers solutions that will help you create a live tweet wall.  This adds an interactive element to your display.  Use a personalized hashtag so people can see live tweets and photos of the trade show and your display.  Learn how to use this live tweet wall to start a competition and garner interest in your display and business.  This is also a great way to expand your twitter following to passersby.
This guide offers a general list of dos and don'ts for when you're preparing your display.  Make sure you are aware of the event's personal guidelines before you brainstorm creative ideas.  This guide will help ensure that your display stands out and makes a statement, while remaining clear, concise, and easy for passersby to digest.
Navigating the world of trade shows can be tricky and costs add up pretty quickly.  These free resources can help you cut down on some major costs and help guide you towards a successful exhibition.
Still need trade show booth signage?
All-in-one booth kits make trade show planning easier, especially for first time exhibitors. Our trade show booth kits are complete with a backdrop, banner stand, and table cover or podium. Graphic prints are included and graphic design services are available as an add-on service.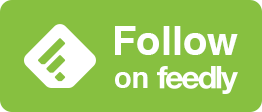 ---
Share this post
---
---
---
1 comment