5 Essential Items for an Exhibitor at a Trade Show or Expo
Posted by Top Custom Print on
1. Promotional Materials: A booth can easily grab attention with giveaways and swag. It's a universal truth that people love free things. Don't be the one booth in your section that has nothing free to hand out. Customized tote bags, reusable water bottles, and t-shirts are some of the promotional items that can help get your branding out there and they definitely stand out more than branded pens or wristbands. If your budget does not allow you to do a giveaway to every person visiting your booth, you can always give them out as prizes in a raffle or contest.
2. Business cards and organizers: Even during a hectic event, you will want to be perceived as organized and well-prepared. Even if your mind is all over the place, it is important to even just create an illusion of having your sh*t together. Bring extra business cards to your event. Even if most businesses have websites with contact information online, business cards are still efficient tools for connecting with prospective clients during an in-person meetup. Additionally, if you spent extra on making your business card design extra creative and flashy, why not show it off?
One of the things that exhibitors neglect or forget to bring is a way to organize handouts. Let's face it, a booth with flyers and business cards littered all over their table or podium, does not look professional. Invest in a business card holder and an organizer for all of your paper media. This extra step can make all the difference with making your booth area looking well put-together.
It is also a good idea to not over-display your paper media. Only take a handful of your handouts and put them in organizers—you don't want to overcrowd your table or podium. You can hide the remaining handouts in a box underneath your table or inside of your podium if it has the storage capabilities for it.

3. Branded Signage: A business with no sign, is a sign of no business. One of the most important things to bring to your booth is customized signage that really shows off your brand. You can prepare your presentation over and over, but it would be pointless if clients don't even approach your booth because they didn't notice it. There are many opportunities to add eye-catching displays to a 10x10 booth (the most common booth size).
Some of the most common and affordable branded signs are retractable banners and branded table covers. Not only are these items affordable, but they are also lightweight and easy to take with you on a flight. If you have a bigger budget, you can also invest in a 10ft Pop up backdrop for a colorful, custom backdrop. Although it may be tempting to put signage in the front of your booth, we actually recommend placing taller items to the back of your booth to make sure that the displays do not make your booth difficult to navigate.
4. Electronic supplies: If your booth involves any kind of electronic presentation with televisions or laptops or if you have a Point of Sale system with a tablet, you will want to make sure you have the proper power strips, chargers, and extension cords to keep your devices plugged and charged. Another way to utilize power in your booth is to bring special lighting and help your booth stand out. Some exhibitors will add ambient lighting with colorful LEDs or they will add LED attachments to their displays to make sure they are well-lit and visible.
5. Refreshments and snacks: Trade shows and expos are exhausting. In order to be your best self and to give a successful presentation, you will need the energy. If you are establishing a lot of connections on the day of your event, you can expect to talk a lot. Water can be your best friend. Food can also be very important for your booth.
Some exhibitors don't take meal breaks during their event because they fear they will lose out on a client. While this can be the case, you can also lose clients by being less engaged from not having the proper energy. Having snacks at your booth like energy bars, dried fruit or jerky can be quick ways to get energy while never having to leave your booth.
However, one should always be cautious with where and  when they choose to snack. It is definitely not professional to be eating while talking to a client or eating near the central focus of your booth. If you are going to snack, make sure someone can temporarily cover for you as you eat away from the crowd in a more discreet location.
Are there any other items you make sure to bring to your trade show?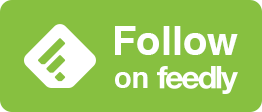 ---
Share this post
---
---
---
2 comments