Trade Show Booth Display Design Do's and Don'ts
Posted by Top Custom Print on
3 seconds. That is how long you have to catch someone's attention with your Trade Show booth display. if you have dressed the part to look professional when talking to a potential client, why wouldn't you prepare your trade show booth design to impress as well? In the trade show world, appearances and branding matter. Here are some trade show display design do's and don'ts that we have compiled to help you prepare your booth displays:
Do hire a graphic designer: Just like you wouldn't make your company's IT guy the head speaker at your trade show booth, you definitely should not let someone other than a graphic designer touch your displays' designs. Chances are that if you have a graphic design team, then they will know everything there is about your branding expectations and requirements. If you don't have a design team, you can always add design services to your trade show booth display order.

Do keep your message clear: When designing your main trade show pop up or backdrop, make sure that the text is easy to read and interpret. If you have a tagline, stick with it. You can always save all the messaging for your flyers and handouts. Having a clear message displayed can target the right people into your booth.

Do keep your images and colors simple: While it may be tempting to add as many images to your displays as possible, simplicity goes a long way. Treat your large displays as billboard advertisements: eye-catching and to the point. One or two high impact images on a 10ft display will be more beneficial than 10 or more smaller images. Additionally, keeping your color palette simplified is a great way to keep your booth space looking inviting and uncluttered. To avoid making your booth displays look too busy, try to stick to a maximum 3-4 colors in the designs.

Do utilize empty space: So you've spent all this money purchasing displays for your booth but we actually suggest leaving at least 50% of your display's graphic design as empty space. This does not mean that you have to leave the area of your design white, but keep at least half uncluttered with text or images. This is important to implement in your design because you do not want to distract from your most important message. Empty space can be helpful in pointing our attention to the parts of the display that actually matter.

Do choose tall displays: With most booths only being a 10x10 space, utilize tall displays to stand out. Check the rules and regulations of your event to see the maximum height allowance. You will want to make sure that your displays can be seen from far away and using tall displays can help you achieve that such as tall retractable banner stands and 8ft tall pop up backdrop. Keep in mind though that while it's tempting to put your large displays front and center, you want to generally keep your tall displays at the back of your booth so that they are not blocking off people from entering your booth space.
Now that we've covered some of the basics for design tips, here are some things that you should definitely avoid when it comes to designing for a trade show booth:
Don't ignore templates: If a company is selling trade show displays, they will most likely have specific templates for the graphics to go on the displays. It may seem like all pop up displays and banner stands are the same, but trade show printers often have different display manufacturers which means that graphics can be all kinds of different sizes. Find the correct template for your displays and make sure you are following the instructions on the template.

Don't use too many fonts: As a rule of thumb, keep all of your trade show signage limited to 2-3 fonts. This will help keep the designs looking cohesive and easy to follow. Having more than 2-3 fonts in your designs can make your trade show booth design look cluttered and confusing.

Don't wait until the last minute: Whether you are a graphic designer or someone planning to hire a graphic designer, waiting until the last minute adds unnecessary stress for an already hectic event. If you want to make sure you end up with a trade show display that you are 100% satisfied with, give your designers enough time. Designing for trade show displays can typically take 1-2 weeks or even longer depending on how many times changes need to happen.

Don't place important information near the bottom: If you only have one line of text, do not place it at the bottom of your trade show display design. You will want to keep the focal point of your design at eye-level. The bottom of a vertical banner can be a good spot to put contact information, but make sure that it is not too close to the bottom because it becomes easy to ignore.

Don't design in RGB: Unless you are designing a digital banner, all trade show display graphics will be printed in CMYK. Even though you can convert your colors at the last second, it may not do the job to your liking. Find the correct CMYK values for important things like the company's logo and branding colors. Designing in RGB can result in the final print colors not looking how you designed them.
Of course there are more elements to designing than what we have listed, however we hope that these tips point you in the right direction. If you enjoyed our list or found the information useful, please comment below or share the post.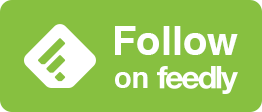 ---
Share this post
---
---
---
2 comments