7 Affordable Trade Show Booth Hacks
Posted by Top Custom Print on
Hack #1: Travel with your displays.
Shipping to an event location will mean drayage and freight fees. A drayage fee is charged for the storage and transportation of goods and can end up being costly. Opt to travel with your displays instead to maximize savings. The majority of trade show displays come with travel cases that can be checked in or even accepted as carry on. If you are unsure if it will be accepted, ask the retailer for specific dimensions and weight of the displays and contact your airline. Paying to check in extra luggage will be far cheaper than paying drayage fees and having portable trade show displays means you can easily take them with you to any event.

(Image source: tigris events)
Hack #2: Host contests instead of automatic giveaways.
There is no denying the effectiveness of giveaways and handing out product samples to your booth attendees. However, the cost for giving away promotional material can add up quickly. Instead of handing out free items to every person that walks by, try hosting a game or contest to increase engagement and limit the number of giveaways. Trivia or prize wheels can be effective ways to get customers interested in your booth, and you may even be able to incorporate cool facts about your company or service. Aside from hosting games, you can also keep your giveaways towards the back of your booth to save them for quality leads.
Hack #3: Use an evergreen design.
Your team has already spent significantly on renting your booth space and the last thing you want to do is spend a ton on branded signage. If you are planning to attend more than one trade show in a year or are interested in attending again the following year, having an evergreen design will help you save on printing costs. Keep your design simple for your custom table throw and your largest backdrop. If you keep your design minimal with just your logo and tagline, you will be able to reuse these prints for years to come. Save your non-permanent designs for prints that are cheaper to replace such as roll up banners and hanging banners.
Hack #4: Go green.
Paperless marketing has three advantages: spending less on paper media, reducing environmental waste, and reducing clutter at your booth. As an exhibitor, one of the worst feelings is handing out a flyer to a prospect and seeing them dispose of it seconds later. Use laptops or tablets for digital sign-ups to newsletters or to create customer accounts. This can be a more efficient way to get leads and your business will appear more environmentally conscious. Without having to worry about paper handouts, you can focus more on face to face interactions with your prospects and dedicate less space to storing paper media.

(Image source: showoff media)
Hack #5: DIY selfie frame.
Utilizing social media correctly at your booth can help you get the most bang for your buck. One way to getting free social media promotion is by using a selfie photo frame. You can create a DIY frame easily using cardboard or foam core, paint, and colored markers. Add a hashtag on the frame and encourage photo takers to post using the hashtag. One way to have higher participation is to pair this strategy with your booth games. Create a winner's circle and ask customers who have won prizes to take a selfie using the frame. If you are not on the crafty side, it is not the end of the world. Not a crafty person? Customized selfie frames are affordable and can be purchased for around $100 online.
Hack #6: Stay local.

Hack #7: Buy your displays instead of renting:
I know what you're thinking. How can buying vs. renting booth displays save me money? Renting your displays may sound like it's the cheaper route to go, but can actually end up being more expensive. Display rentals can still add up to several thousand dollars just for the hardware alone, and they are meant for one-time use. Since many companies want to add their own branded signs, renting is not feasible for customized products. For small businesses, it is more cost-effective to opt for a simpler setup that allows you to buy both the print and hardware. Some trade show display kits can be as low as a couple hundred dollars and you can always choose an upgraded version depending on your budget.
One way that a modest budget can help a booth is that it forces vendors to think creatively. Each choice becomes more intentional and vendors have to really think of what they choose to put in their booth. A booth with an extremely large budget may run into issues like overcrowding the booth or shopping for booth displays that are overpriced. We hope you found some of these affordable trade show booth ideas useful. If you did, please check out our other blog posts for more ideas.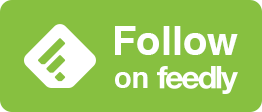 ---
Share this post
---
---
---
0 comment