Are Trade Shows Still Relevant?
Posted by Top Custom Print on
Are Trade Shows Still Relevant?
Participating in a trade show can help grow your business in a very cost efficient way.  You are able to showcase your product or service to an audience of potential customers or retailers, while also using this as an opportunity to network.
There are no wrong marketing strategies, and there's a reason why trade shows have been around for so long.  They are effective in connecting sellers and buyers, whether for a service or product.  One of the toughest parts of growing your business is creating a strong network and making new connections.  A trade show brings everyone directly to you at one event.
Image via (Small Business Expo)
What About Online Marketing?
It's 2019 and everything is going digital.  Digital marketing solutions are extremely cost efficient and bring back great ROI.  You're able to target the right people under the right circumstances.  There is a lot of control on the part of the 'seller' and detailed analytics help you understand the effectiveness of your strategies so you can adjust accordingly and optimize.
So why should you bother with attending a trade show if you can comfortably market directly from the comfort of your desk?  In marketing, the magic is in the mix.  Don't put all your eggs in one basket, so to speak, by solely investing in digital marketing.  Studies show that attending trade shows ranked in the top five marketing tactics.
A trade show allows for you to educate people about your business one on one and face to face.  This personalization counts for a lot because investors often invest in the person as well as the product, or even instead of the product.  Online marketing is extremely important, but don't make this your only focus.
How Effective is Attending a Trade Show?
The truth is, your success at a trade show is completely dependent upon how much work you're willing to put in. If you're showcasing without proper planning and without being proactive at the event, you might not see much results. 
Statistics show that a face to face meeting with a prospect at a trade show costs approximately $142, while a face to face in a prospective's office would cost about $259.  Attending a trade show or expo is much more cost effective and gives you way more opportunity for more prospects.
Image via (VSM)
Preparation is the main element of trade show success.  Most participants severely underestimate the importance of being prepared, thinking that simply paying for a space or booth, showcasing, and physically being at the show will be enough.
You have to make sure your display is top notch and your pitch shows your comprehensive knowledge of your product.  Remember, you will not be the only person showcasing and you need to be competitive. 
Set Clear Goals for Your Event
One of the major reasons why most people think the event marketing business is dying is because they don't set and understand their goals or objectives.  It's easy to say that an event wasn't worth participating in because you didn't sell a lot of product or weren't picked up by a major retailer.  This is not the most effective way of measuring success.
Before you head to your trade show, set clear and attainable goals for what you hope to get out of it.  If your company is in its start up stages and you realize that brand awareness is lacking, this should probably be one of your main objectives. 
Through networking the event, you'll be able to educate more people about your business.  That by itself, may be a success for you since you're reaching a large amount of people all at once.  If brand awareness becomes your goal, invest more time into your pitch and strategies for approaching people.  Try to walk the floor and meet as many people as possible.  Consider promotional materials to hand out so people remember you later.   
Not getting the results you expected?
If you realize that your business seems to have plateaued, you may not have been making the right connections to help your business grow.  In this case, make networking the event a goal.  In this case, spending more time talking to potential individual customers may not be the best approach.
Try to connect with some of the other businesses that are showcasing and exchange information.  Maybe they can share some helpful tips about their strategies for growth or connect you with others that may be relevant to your needs. You can also try to target big box retailer representatives who may be interested in picking you up.  They would be great connections, even if you don't necessarily get a major order.
Having clear goals set before you head to your event gives you the advantage of tailoring your strategies to be most effective and impactful accordingly.  The biggest misunderstanding when it comes to physical marketing events such as expos is that you're going to sell out or sign major orders with retailers.  Unfortunately, this is just not the case.
Often, these events are more of market research for retailers and wholesalers so they can see what's new and get a feel for market demand.  If you're going into a trade show with the expectation of signing a major deal, you are setting yourself up for failure.  Sure, there are instances where a few stand out companies do get major deals, but this is not the norm.
Get to Know Your Competition at a Trade Show
Participating in a trade show not only allows you to showcase your product or service to a large audience at one time, but it also gives you the opportunity to scout out your competitors and see what others in the same industry are up to.  You'll be seeing firsthand how they showcase, what their pitch is like, how audiences are responding, and this information can help you gain an advantage through learning from the competition.  This is a chance for you to learn from a number of different strategies and implement what you see working in your own. 
People Like Attending Live Events
Statistics show that 45% of event planners reported having more clients than they did 12 months ago.  43% report having the same number of clients (showing retention rates are strong), and only 12% report having less clients.  What this shows is that there is a steady and increasing demand for business marketing events such as trade shows and expos.  After all, why keep planning and carrying out events if it just isn't profitable?
About 78% of business decision makers have decided to attend an event or at least take an appointment to discuss an event through either a simple cold call or email.  This shows that once people are educated about an event or reached out to personally, there is interest and companies are seeing value in these events.  The average ROI for events is reported to be between the 25-34% range. 
Brand Awareness
There are a number of marketing strategies designed to increase brand awareness.  Allocating a reasonable budget for brand awareness is essential to a new and growing business.  Of course, sales are the end goal, but in order for people to purchase, they need to be educated.  Without knowing a company exists, you can't support them or their product.
Social media and other online digital marketing solutions are a great and cost effective way of getting your name out there.  However, that alone, is not enough.  Invest in some more grass roots and direct to consumer efforts.  This is where trade shows and expos come in.  They are especially beneficial for brands that produce items or services that require a demonstration to understand.  You'll have the opportunity to directly show people how to use your product and why they need your service.
Additionally, word of mouth remains one of the most tried and true, timeless means of marketing.  Once someone has met with you one on one, tested your product or experienced your service, and maybe even leave with some promotional materials, they are more likely to tell others about you, especially if your presentation was impactful.
Attending an event is also a great way to connect with people who are looking for you.  No, they aren't literally looking for you, but if you're attending a trade show that's specifically tailored for your industry, attendees are going to include people who have a natural inclination towards products and services like yours.  This is your chance to meet with related retailers or companies who will hopefully want to carry your items!
Presentation
We've touched upon this lightly in previous sections, but to truly take advantage of a trade show, you're going to need a standout trade show booth.  You're not the only person showcasing their business.
There is going to be a lot of competition, some who may even provide the same product or service.  One thing you need to always be asking yourself when designing your trade show booth or space is, "Why would someone want to stop at my booth instead of my neighbor's?".
Even if the people in your area have completely different products or are in a completely different niche, you want to be the center of attention and attract the most people to you.  Why?  Well, even if others are not your direct competition, a potential buyer is only looking to do business with a limited amount of people.  Each booth that a potential buyer stops by before yours is the potential of losing that buyer's interest in you. 
Create a show stopping space, and if you're new to the event marketing world, consider hiring professionals to design your booth for you.  Keep it clean and visually pleasing, while also adding elements that will make you stand out.  Come up with a short 1-2 minute 'pitch' for passersby.  When someone stops, make sure you are well prepared to answer questions and make information easily digestible.
No one wants to spend too much time listening to a pitch, so short and sweet is always best.  Don't wing it because people will be able to tell.  If you put no effort into your pitch, why should the person who's listening?
Input from Trade Show Exhibitors and Attendees
We have connected with exhibitors and attendees on Linkedin to get opinion on some of the trade show trends they have seen and experienced first hand.
When it comes to displays for booths, Tom Poalinelli states:
"A recent trend I've seen is the use of LED walls in exhibit design."
Exhibitors are putting in more effort and investment on LED displays to make sure that their booths stand out.
There are some mixed feelings when it comes to relevance of attending trade shows. The results are not always going to be positive. Ashley Walker states:
"In general, I've noticed a widening gap between the exhibitors at these types of shows. The big names are still showing up and showing out and we see new brands/companies pretty frequently but the middle guys are cutting back. Some permanent showrooms are being traded in for temporary rooms every other year or less frequently. Some show mainstays are forgoing exhibiting all together and just walk the show as attendees."
For certain shows and events, big companies dominate and there seems to be less of the mid-sized companies attending. It is clear that with all of the changes going on within the trade show industry, it is more important to do proper research and plan your event to maximize your success and ROI.
What's the Bottom Line?
Paying attention to detail is going to result in a successful trade show or expo.  To anyone who says that trade shows are ineffective or that event marketing is dying, we have news for you: trade shows are adapting to newer trends to remain impactful and relevant.
While there may be less shows and expos overall, they are still becoming more powerful.  About 65% of event planners have seen an increase in the marketing budgets they are provided with and 21% of planners report having more to spend.
They are aware of the overtaking of online experiences, but are learning to adapt to this new world and create an experience that cannot be replicated online.  Trade show trends may be changing, but these events are still a major marketing technique that's here to stay.
---
Sources:
https://www.eventmanagerblog.com/event-statistics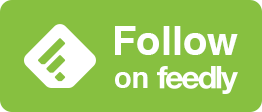 ---
Share this post
---
---
---
0 comment