The 5 Best Small Business Trade Shows for 2019
Posted by Top Custom Print on
Why should you go to a trade show?
Attending trade shows or conventions is incredibly helpful when it comes to expanding small businesses. You'll meet thousands of experts & business owners who will guide you to the road of success.
By expanding your knowledge on the do's & don'ts, introducing networking opportunities, & inspiring you with many tips & tricks, these 5 small business trade shows will definitely be beneficial for you & your business!
The Small Business Expo
The Small Business Expo is a must for any small business looking to attend or exhibit in a trade show. Exchange advice & connect with thousands of business owners & industrial experts at this fun, inspiring, & collaborative one-day event for FREE! (Extra perks for those who purchase upgraded premium badges, including line-skipping passes & reserved seats). With all the possible brand exposure, it is no surprise why trade shows are important for small businesses.
B2B Marketing Expo
Europe's leading marketing event, B2B Marketing Expo, is now making its way to debut in California & you won't want to miss it! Discover the incredible techniques of marketing professionals & engage in several exciting workshops. Not to mention, they provide advice & ideas for every specialty, such as AI, VR, Software Development & Media Intelligence, Promotional Branding, & tons more.
eWomenNetwork Entrepreneur Conference & Expo
If you identify as a female entrepreneur, this event is worth every minute of your time, without a doubt. Your business is determined to thrive with the help of advice from their welcoming & supportive attendee at the eWomenNetwork Entrepreneur Conference & Expo. Enhance your creativity & discover new ways of bringing attention to your business online & offline.
High Point Market
High Point Market is the biggest, best trade show for any business person in the furnishing industry. You will always find innovative, fresh, & unique products & concepts for your own inspiration + other endless networking opportunities. Learn more about upcoming global fashion & design trends. Exchange ideas & strategies with thousands of décor professionals to improve your business!
PubCon
PubCon was pronounced as the #1 marketing conference in the world by interactive, search, & social media marketers. You will not want to miss their incredible interactive site reviews! In fact, it's described by most attendees to be the #1 reason to visit! Receiving constructive criticism for your website from these experts is truly one of the best ways to improve your small business.
Ultimately, if you're contemplating whether or not you should go to a trade show or convention, we highly encourage you to try it out. These 5 conventions offer a fun & comfortable environment & unforgettable experience which makes the visit all worth it. Interacting with experts & collecting advice opens a new door of great opportunities for thousands of small businesses like yours! So, what are you waiting for? Register for a trade show event and start planning for success.
*****
Ready to start planning? Download our free ultimate trade show checklist PDF for a jumpstart on your event. You can also check out some of our trade show booth kits for complete all-in-one booth displays. A trade show booth kit includes an 8-10ft backdrop, a banner stand with print and a logo tablecloth or podium.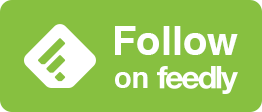 ---
Share this post
---
---
---
0 comment