How to Stand Out at a Craft Show Without Breaking the Bank
Posted by Top Custom Print on
You know how the saying goes, "you have to spend money to make money." Making good choices on your spending will help grow your craft business. It's hard to gain a profit without first investing in some supplies to promote and highlight your product. Here are five tips to help you stand out at a craft show without breaking the bank.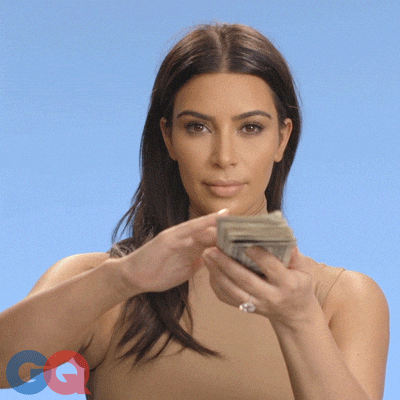 Image via (GIPHY)
1. PROMOTE YOUR BRAND
The best way to draw potential customers into your booth at a craft show is with great visual promotion. You only have a few seconds to attract their attention before they move on to the next booth. Displaying your product logo will promote your brand and help you stand out from other vendors.
Most craft show vendors use tables for displaying their product (some show organizers provide tables for a fee). Why not invest a little money into a custom table throw that utilizes the unused space in front of the table to promote your brand? Logo table throws are an affordable option to display your branding.
They look professional, are lightweight, easy to transport/store and reusable so you can bring them to every craft show! Displaying your logo on a table throw will help potential customers easily see your brand from a distance as they approach your booth—creating great visual impact.
Image via (Deluxe)
Another affordable way to promote your brand is by creating custom business cards to handout to customers. You can leave a stack on the table for them to easily grab. You can also print your logo on plastic or paper bags for customer purchases. It's not only an easy way to carry their purchases, but will also provide free advertising as they tote your logo bag around the craft show while they shop.
2. CREATIVELY DISPLAY YOUR PRODUCT
Don't only use your table's flat surface for displaying your product, add height and interest by displaying it on raised surfaces. The varied heights will be more visually appealing and break up the horizontal space.
Image via (Allybeth Design co)
You could purchase a display stand to hold your product or depending on the style of your booth, you might want to add some character to your display by using vintage items as risers for your product. Vintage books or wooden boxes can add charm as well as height.
You can easily find these vintage items at flea or antique markets for little cost. If your product is designed for children, use vintage toys or children's books to display your items. Make sure the risers tie in nicely with your brand and don't clash with the colors in your booth.
3. ADD AMBIANCE
Another way to attract attention to your booth is by adding ambiance. Playing soft music can lure in a potential customer, especially if the music matches the style of your booth. For example, if you're selling French style décor you might want to play French music in the background.
Be sure to choose music that is not disruptive as it could distract potential customers and bother neighboring vendors. Soft music has a calming effect which will help relax them and encourage them to linger longer at your booth. Image via (GIPHY)
Another way to add ambiance is in lighting. If your booth is set up inside a building, adding additional lighting will help your product easily be seen. You could also focus the lighting on your key pieces to help draw a potential customer's eye to them. A well-lit booth will help highlight your product.
A lot of times craft shows take place in warm buildings or outdoors. Adding a fan in your booth will encourage potential customers to remain a little longer. The longer they stay in your booth, the more likely they are to buy something. At some show venues you need to request electrical power cords prior to the event. Be sure you request electricity if you need it.
4. OFFER DEALS
Depending on your product, you could bundle it for a discounted price. If someone buys three similar items they get the fourth item free. Or if the customer spends $40 they can choose one free item from a bin. You could put inexpensive items in the bin, like lip balm, travel-size lotion or a compact mirror with your logo printed on it. Or even better you could put sample sizes of your product in the bin. A customer who buys an item for $35 may be willing to spend $5 more to get something free.
You could also offer one of your products in a raffle. Each customer who makes a purchase can write down their name, phone number and email address to be entered in a raffle.
Image via (MOMMACAN)
At the end of the day or end of the show, you can choose the winner. It helps encourage more sales! And as long as you mention on the raffle entry that you may use their information to contact them in the future, you can send them an email or text promoting your next craft show in their area.
5. BE AVAILABLE
Man your booth at all times! This tip won't cost you anything (but your time), unless you hire someone to help you. If you have someone who can work the booth with you then you can easily take bathroom/food breaks. If you have to man your booth alone, be sure a neighboring vendor can watch your booth while you take a short break.
Be aware that you may miss some sales while you are away so try to stay at your booth as much as possible. Be sure you greet each person that enters your booth. Smile and make eye contact. Let them know you are available if they have questions about your product. Don't "hassle" potential customers but be sure they are aware you are accessible.
If you want to approach your prospects, a proven method is to ask them questions about themselves and what they are looking for. Many event exhibitors say that listening is one of the best skills to have when it comes to generating leads. Giving your potential customers undivided attention, a warm greeting, and genuine interest about their story can generate more positive effects than old salesman type tactics. Image via (GIPHY)
Following these simple tips can help you take your craft business to the next level. Investing in some quality supplies for your craft booth will help you stand out from other vendors and get you ready for your next show.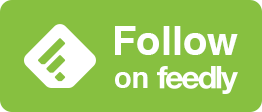 ---
Share this post
---
---
---
0 comment