Why Trade Shows are Important for Your Small Business
Posted by Top Custom Print on

When you have a small business, finding creative ways to get new clients while maintaining your budget can be a challenging task. Trade Shows are a huge investment that you may be hesitant to try out. However, there's no denying the importance of trade shows for small businesses. The big players of your industry are there. So, why shouldn't you be?
While some small business owners believe that trade shows are only for large corporations or companies with several hundred employees, this is far from the truth. In fact, most experts in the field state that a trade show is one of the best opportunities that small businesses have to be heard and get their product or service on the map. In case you are still doubting whether or not you should attend or plan to exhibit at a trade show, here are 5 reasons why you should:
#1: Opportunity to Network:
One of the main benefits of participating in a trade show with your own booth display is the opportunity to network and build a list of contacts. The reality is that an area with thousands of foot traffic and buyers is the perfect place to meet new suppliers and potential customers.
While you may not take advantage of attendees who live or have their businesses far away, you can still meet some localized contacts that are more affordable. Having this local exposure is important for brick and mortar locations and help you engage with your customers face to face. Even if you deal with e-commerce only, finding a closer supplier can help with your resource materials and talking to prospects can help you generate leads for online conversions.
One of the main reasons why larger companies attend trade shows is because it provides a way for them to add a human element to their business. With digital marketing having such a huge presence, it is easy to get lost behind a computer or phone screen. In-person networking is still one of the most effective b2b marketing strategies, and trade show events can provide plenty of those opportunities for small businesses.
#2: Trade Show Booth Displays Can Be Affordable:
While you may think that custom trade show booth displays are always expensive, this isn't true. Nowadays it's possible to order custom portable displays to fill up a 10x10 booth under $1000. There are even some instances, like attending a craft show, where you can try to DIY your booth with very little cost.
Affordable options exist for trade show displays. Banner stands, logo table runners, and pop up displays are just some of the example prints that can be customized with your branding. Knowing what to do and what not to do for your booth design can also be a challenge as a small business. However, many print companies offer graphic design services to assist you with creating your displays.
Companies who want a "corporate-style" trade show booth can also opt for rental displays for 25% less cost on hardware. Keep in mind however, that large investments are always important for small businesses and sometimes it becomes more cost efficient to simply buy your displays so they can be used in multiple events. Not only can you keep them for as long as you need, but booth rental displays are often very elaborate, high tech, and can still cost several thousand dollars.
Modular and custom built booth setups may be out of your budget as you are starting to delve into the trade show world, but portable displays are great for getting large graphic real estate while staying in budget.
#3: Get Media Exposure:
Industry events tend to attract a lot of media attention. The truth is that national, regional, and local television and newspapers will send journalists to cover the trade show event. Aside from this, most attendees have their own social media following that they will update at least once that they are attending that trade show event.
You need to ensure that you have a catchy trade show booth as well as a polished pitch to promote your business the best way you can. In case you want to make sure that you catch even more attention, then you should consider hosting a special interest attraction or seek the help of social media influencers to target specific audiences.
A popular strategy that small businesses use is integrating social media interactions within their booth. This can come in many forms such as photo walls with hashtags, selfie frames, giveaways and games.
Trade shows provide a wonderful opportunity for your small business to be featured on many different social media sites. If you create an event hashtag and work to market it to your attendees, this can create visibility before and after the event. Study trends and strategies that have worked for other businesses in your industry. If you create a memorable or fun booth that people want to share to their followers, it is the ultimate way to get free media exposure.
#4: Improve Your Reputation In Your Industry:
One of the things that is more difficult for small businesses is that it is hard to get economies of scale. Most small businesses tend to pay more for less because of suppliers offering larger discounts to larger volume. However, when you decide to participate in your industry trade show with an impressive booth, a well-trained team, and you have a high-quality service or product, you may attract buyers and trade partners within your own industry.
Being a new, unheard brand does not have to be negative. There are plenty of buyers looking to discover great products and services every day. In fact, the number one reason people attend trade shows is to find a great new product. All businesses must start somewhere and ultimately, just being present at a trade show event and being at the right place at the right time can open some doors for your company.
Additionally, conferences and trade shows offer helpful workshops, presentations, networking sessions, luncheons, dinners, and more. Face to face interactions with business professionals in your industry can create brand awareness and have a lasting impact on the reputation of your small business.
These services and events can help your small business learn common practices within your industry and improve your skills. Trade show events and conferences are often overlooked as methods to improve business strategies and practices.
#5: Onsite Sales:
Planning for the day of your event can be highly stressful and there are tons of moving parts when it comes to trade show booths. When considering how to plan for your trade show event, you may want a way to accept payments at your booth.
With modern technology like Point of Sale systems, you can accept payments easily at your trade show or craft booth. Display your items and put them up for sale. If you have a Point of Sale system already in place with Square, Shopify, or ShopKeep, selling at your booth must be a priority.
Make sure your items are priced and that attendees are full aware that they can make a direct purchase at your booth. Even if you are not selling a physical product, trade shows are fantastic for getting people to sign up for a service or learn more about it.
Some vendors will have iPad or laptop stations where booth attendees can register their emails or sign up for a service. This can work particularly well for web-based services like web hosting, creative agencies, or app developers.
How can your small business begin planning for a trade show?
Set goals: setting goals is the first and most important step. If you do not set clear goals, your team's efforts and motivations may clash.
Do research: check for relevant events near you. Check the cost of a 10x10 booth space and see if it fits within your budget.
Follow a checklist: plan, plan, and then plan some more. A lack of planning in the early stages can have negative impact on your return on investment.
Try to get a sponsorship or do some crowdfunding: if you have a client base or you have strong roots in your community, try to raise some funds to increase your budget.
Train your staff: trade shows can be intimidating to newcomers. Ensure you bring the right booth staff and provide the training needed to polish their selling skills.
Market your event: let people know you are going to be the event and what booth number you'll have.
Track your stats: use event tracking software to provide measurable data so you can see what works and what doesn't.
Some more resources to help you get started:
https://10times.com/top100 (compares and ranks trade show events)
https://www.thesmallbusinessexpo.com/news/small-business-expo-founder-shares-his-tips-on-networking/ (tips for networking)
https://www.fundera.com/blog/small-business-promotion (ideas from entrepreneurs)
https://topcustomprint.com/blogs/trade-show-solutions/fun-trade-show-games-ideas (ideas for trade show booth activities)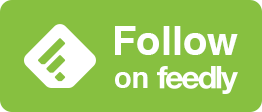 ---
Share this post
---
---
---
2 comments