6 Quick and Simple Tips for Planning a Trade Show Booth
Posted by Top Custom Print on
When you are participating in a new trade show, you want to make sure that you have an eye-catching booth that can get people to stop by. The truth is that while it may seem easy, there is a lot of planning involved with all the moving parts, different service professionals you have to work with, and budgets that seem impossible to work around.
Even if it can be intimidating and hectic, there are some ways to prepare your ideas and to get
affordable solutions for your booth displays.
Try to keep some of the following in mind:
#1: Start "Building" Your Idea Before The Trade Show:
Setting clear company goals will help make sense of everything. Planning for a trade show without first setting goals is one of the biggest and most costly mistakes. If you don't set goals you can run into the following issues at your event: booth staff unclear of what to present/pitch, trying to do too many things at once, and not learning what strategies worked.
The three most common goals when planning a trade show event for companies are brand awareness, generating leads, and product or service awareness. These three event goals may seem similar, but strategies to achieve them can differ vastly. For example, if your main goal is to generate leads, you may want your main focus to be on sign-up sheets involving booth games and presentations. However, if your main goal is product or service awareness at a trade show, then you will want to design your whole booth to introduce your product.
Having clear trade show goals is a crucial step to pre-planning, however pre-planning does not end there. You should also do diligent research in finding out what trade show event to attend. See which event will help you reach your goal better. What is more important to you: quantity or quality, local or national? Once you nail this down, you can really start the journey of marketing your company for the specific event.
One of the things that you can do to ensure that your booth display is a success is to start "marketing" the trade show itself. Start telling your audience that the trade show is near and where they can expect to find your booth displays. You can even give them some hints on social media or your website to peak their interest make them curious.
#2: Get an Affordable Trade Show Display:
We understand the challenges that come with hosting a booth during a hectic event. People often wonder how they're going to fill up their booth space when their budget does not allow for it. On top of that, you want to be able to save part of your budget to bring team members along, to print extra handouts, to give away free goodies, and to try anything to get as many people to go into your booth.
Trade show booth kits are a great way to save money filling up your booth. A Saver Booth Package comes complete with all your booth display needs. It comes with a 10ft step and repeat display, a custom table runner, and a banner stand. When you can spend less time and money on your displays, but still have the same impact, you can worry less and focus on other goals.
We mention this because often times exhibitors think they cannot get booth displays without spending several thousand dollars. If you research and shop around, you will see that there are viable options for trade show signage online. We now live in the day of online shopping where even customized displays can be shipped right to your doorstep. If you save on your booth displays, you will have more money to spend on event marketing efforts.
#3: Make People Feel Welcome at Your Booth:
During the trade show, customers and attendees can often feel overwhelmed by the number of booths and booth workers trying to sell services. The long event day, walking, and standing for hours can also take a toll. The reality is that one of the things that tend to upset the attendants is that they don't have any place to sit or get comfortable. A great way to get more booth traffic is to create a space with chairs where people can rest for a bit.
Besides helping people out, this is a great way to talk to them about your business. Make your space feel inviting enough where they can view it as a place to hang around. Even if you're not able to provide a seating area, an informational table with a logo tablecloth or branded podium can be a great area to interact. You can make the space feel more welcome by having informative handouts at your table and handing them out when anyone has a question.
#4: Provide Something Everyone Needs:
If this isn't your first trade show, you know that most attendees tend to get quite hungry and thirsty. Providing an immediate need is always an effective strategy in business and it can easily be applied to trade shows. You can even incorporate your company branding by adding logo labels to the food and beverage supplies.
In addition, you can also consider adding a phone charging station to entice attendees to visit your booth. Considering that most trade show attendees spend a lot of time on their phones, you can set up a charging table where they can easily charge their phones. We recommend pairing this strategy with a tv monitor that will display a brand awareness video. While people wait for their phones to charge, they can watch the video and learn more about your company.
#5: Create an Interactive Booth:
During trade show events, it is normal to see people exploring several booths hoping to see a cool new product. A great way to add another layer to your booth is to let customers interact with your products. Display them in a way that's visually appealing and make sure there are enough stations to fit many people.
Just allow people to try out your products. See what they can do with them by simply testing them. People tend to be more interested in booths that have crowds and creating an interactive space will help keep more people at your booth.
#6: Organize Games and Give Out Prizes:
The truth is that all you need is a bit of imagination. When you are looking to make your booth display a success, you should definitely consider organizing some games. The simplest form is organizing a drawing. Attendees will just need to do a task to enter the drawing. It can be taking a picture and tagging your business, use your custom hashtag, sign up for your email list or any other.
Don't think about branded mugs or pens when giving out prizes because these won't attract people's attention. Try something that ties in with your company's products or even some gift cards that will get a customer to look at your website or store. For example, a makeup and cosmetics booth can raffle off a makeover or a sample kit, and a company in food and hospitality can raffle off free meals at their restaurant. Games and raffles should be exciting and more people will participate if the prizes are worth winning.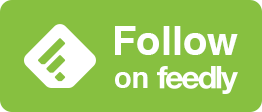 ---
Share this post
---
---
---
2 comments