What to Look for in Trade Show Booth Designs - Guest Post
Posted by Top Custom Print on
When planning for your upcoming trade show display, it is significantly essential that you focus on the designs of your exhibition stands and the booth's outlook. Your trade show stands create the first impression of your brand to potential customers and other attendees. Maximizing on your trade show designs, therefore, can see your business experience a boost in sales, brand awareness, and an increase in potential leads.
As trade shows evolve into trends and designs that attract trade show participants, you must ensure that you are not left behind. Here are some factors to consider when choosing the right designs for your trade show designs.
1. Simplicity
When it comes to trade show designs, professional designers will tell you that simplicity should remain your key principle. Simple does not always mean boring. Your trade show design should be clearly expressed when it comes to messaging and space. You want an exhibition stand that is designed to maximize on the available space. Your business has about 3 to 4 seconds to capture an attendee's attention. Your messaging must, therefore, be concise, alluring, and intriguing. There are plenty of creatively simple exhibition designs, including popups, video displays, product demos, 360-degree stands, and speed-dating stands.
2. Flexibility

The marketing industry is ever-evolving, and so are trade show exhibitions. Purchasing or building your own exhibition stand can be a costly endeavor. This is why you need a trade show design that is adaptable for future use. With the evolving marketing scene, your exhibition designs should enable you to make changes that fit the evolution. A modular design is a great choice as far as flexibility is concerned. Modular designs are designed with multiple options to choose from, including sizes, graphics, and shapes.
10ft SEGO Backlit Modular Light Box with Double-Sided Graphic
$1,829
3. Graphics
Technological advancement has transformed traditional trade shows into digital exhibitions with plenty of 2D and 3D elements, creating a more luxurious experience. Graphics play a significant role in leaving a lasting and appealing impression in the minds of attendees. Enhancing your exhibition with 2D and 3D graphic elements enables your booth to stand out from those of your competitors. The idea is to attract a potential lead by creating a visual impact. These graphic elements can be quite technical to build. Consider hiring a professional designer offering 2D or 3D stand design services.
4. Interactive Features

Attracting customers and capturing their minds is a great step in having a successful trade show display. However, what you are interested in is having a high rate of lead conversions. This is why you should build an interactive trade show design. Interactive designs give attendees more reasons why they should spend an extra minute in your booth.
Interactive features such as an exhibition that can be explored or pit balls are a great way to keep potential customers engaged around your stand. The good thing with using interactive designs is that they are easy to trend on social media, as more attendees take selfies around your exhibition booth.
5. Lighting Features

Lighting and blends of different colors are not only therapeutically, but they are also effortlessly appealing to passers-by. In a trade show where technological and entrepreneurial giants are showcasing their products and services, it is fundamental that you use an effective tool to convince an attendee to stand by your booth. This is where lighting features come in handy. Lighting color is an effective way of making your brand conspicuous without appearing gimmicky.
At the touch of a button, you can capture the attendees' attention by use of LEDs, festoon lights, and retro neon signs. A centerpiece light fitting is also an ideal solution, especially if you have a low-key personality. This may include incorporation of picture lamps, standing lamps, or a chandelier.
6. A Realistic Feel

Although this feature does not apply to all product types, a realistic feel goes a long way in convincing potential customers to spend more time around your booth. A trade show design with a realistic feel allows attendees to experience a product as they would be in a real-life setup. For example, if you are a dealer in house ware, you can create a pop-up experience that depicts a kitchen or living room. If you are a hotel or resort, you can show a virtual-reality video of your rooms. If you are into the perfume industry, you can set up a booth with flowers that inspire your scent and give potential customers a glimpse about how the fragrances are created. Make it an experience and not just a product.
++
Trade shows are ever-evolving. To thrive in the modern trade show events, businesses and companies must focus on exhibition designs. Not only do trade show designs attract customers to your booth, but they also create an unfading impression in the minds of the attendees. A selection of the best designs is one of the best ways to leverage your displays. Ideal trade show designs should be simple, interactive, flexible, and they should have a realistic feel.
---
About the Guest Author
Ryan Farquharson - ExpoCart Co-founder & CEO

Ryan is the Co-founder and CEO at ExpoCart which is the one stop shop marketplace for products and services for exhibitions and events. Through our intuitive platform, we make it easy to companies to hire and purchase everything they need for their exhibitions in just a few simple clicks for venues across the UK.

With hundreds of products available, we aggregate products from a network of the UK's leading event and exhibition suppliers.
---
Image resources:
Banner vector created by katemangostar - www.freepik.com
Image by Marko Heinrich from Pixabay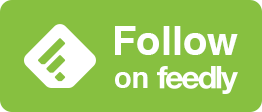 ---
Share this post
---
---
---
0 comment